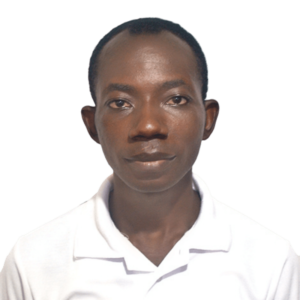 Country of Residence: Ghana

Country of Research: Bonn, Germany

Year of Participation: 2022
Identify your potentials, harness them completely and serve your generation well.
John Mensah
Favourite Quote
This opportunity has been a great experience with its multicultural dimensions, work ethics, teamwork and the ability to address challenges. It has contributed immensely to my knowledge base in molecular biology, the need and development of new diagnostic molecular assays.
This is a great platform and an opportunity for the next generation of African scientists to learn and collaborate with the western world to advance biomedical science and medicine, meeting the challenges of the continent and beyond. Well done G-WAC.
John Mensah
Message to G-WAC